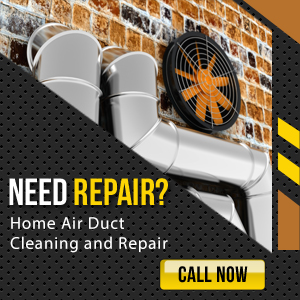 When it comes to clean and fresh indoor air, there is nothing more important than a clean air duct. While you can clean a small portion of your own duct, only an expert is able to clean the entire system. That's why you will need to call us, as we are those experts you need in California.
Our hotline is available for all calls to clean and maintain your air ducts. We also accept emergency calls, as we are open 24 hours a day. You can also contact us online, through e-mail. If you need expert service, just call Air Duct Cleaning San Mateo.
Count on our company to provide air duct cleaning services of the finest quality on an urgent and scheduled basis. We have the expertise, equipment and materials to remove all types of contaminants from dust to mold completely. When required, out solution includes air duct coating repair. The air filters are replaced as well. The cleaned surfaces are sanitized to keep the achieved results in the longer term. HVAC unit cleaning is also among our specialized services. Let us give you the high indoor air quality and energy efficiency that you require. Achieve even greater safety at home with our dryer vent cleaning and repair services. Lint buildup is removed quickly with the use of special tools. Share your needs with us and you will get the perfect solution.
Call Us Now: 650-653-7756
Our air duct cleaners offer air vent cleaning service